Manufacturing: our expertise
Aluminium alloys helps reducing CO2 emissions by lowering vehicles' weight.

The ALTY group knows how to cast the most complex aluminium parts.

Lowering powertrains' manufacturing costs requires combining several functions in a single component to reduce the number of assemblies and interfaces.
The ALTY group controls the development of complex components necessitating the use of hollow core forms.

Because of the simplification of powertrain assembly lines, the machining and assembly of certain components has been outsourced to equipment manufacturers.
The ALTY group knows how to machine and assemble vehicules parts in aluminium alloys, ready for use.

Electrical engines also use components made of aluminium alloys with high mechanical properties that requires cooling, just like internal combustion engines' components.
The ALTY group offers its expertise in this new technological area by transposing proven and effective manufacturing solutions.

Manufacturing: every day, with passion and professionalism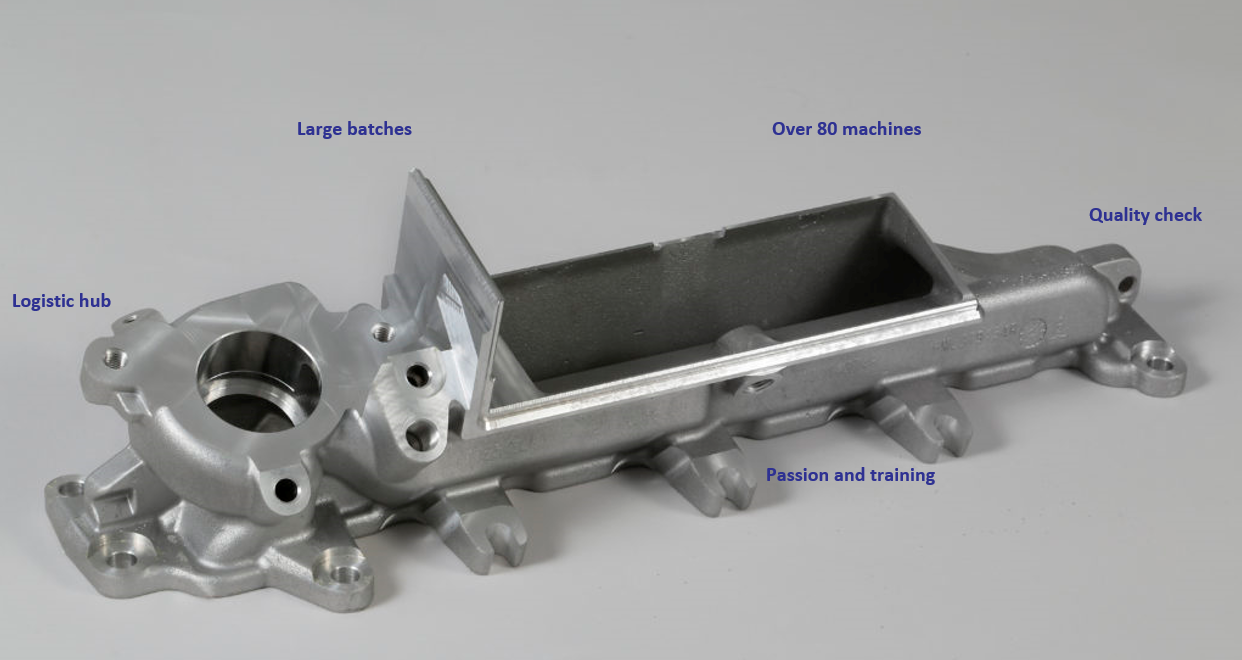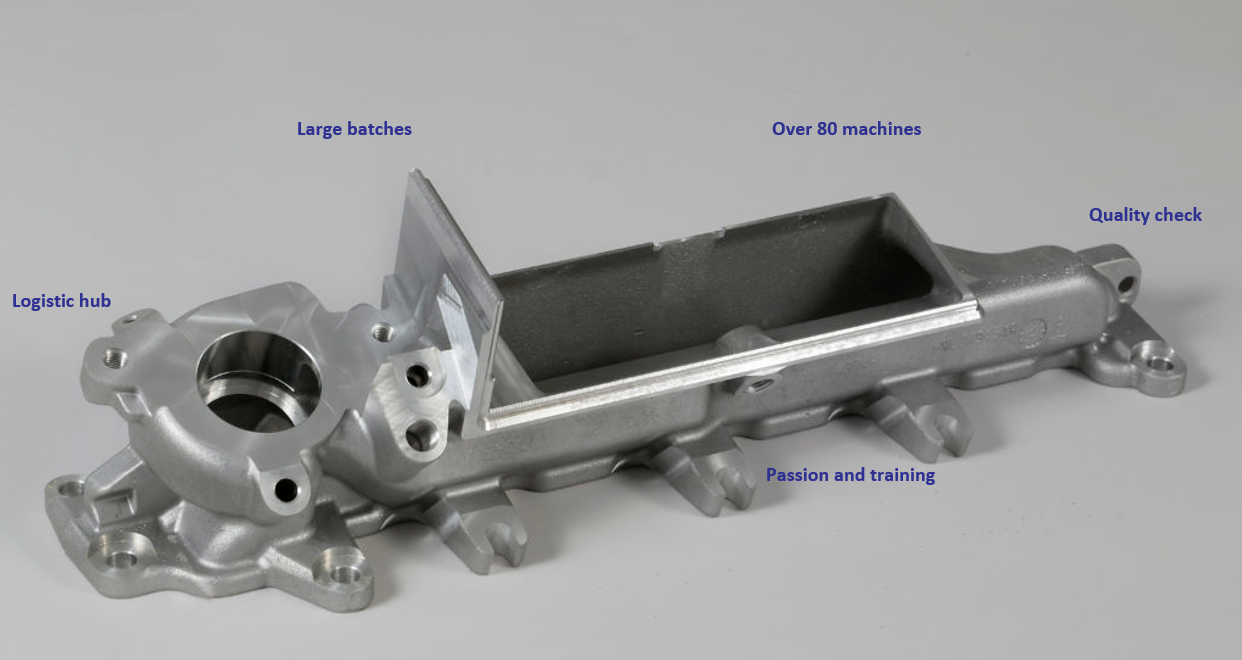 Logistic hub
SIFA Technologies' production unit in Orléans is ideally located near a major motorway junction and at the heart of the Centre-Val de Loire region.
Large batches
15 000 components are manufactured daily to be shipped all over the world.
Over 80 machines
SIFA Technologies has a wide selection of machines, allowing to manufacture products with multiple process steps.
Control at each step
Spectroscopy, density, X-ray, micro-analysis, mechanical tests, brunt ratio, tomography, 3D measures, leak test, go-through test… Full control for a perfect handling of the process.
Work with passion
Close to engineering schools and universities, the ALTY group attracts highly qualified personnel.